Wixom's Leading Remodeling Contractor for Kitchens, Bathrooms, and Custom Cabinetry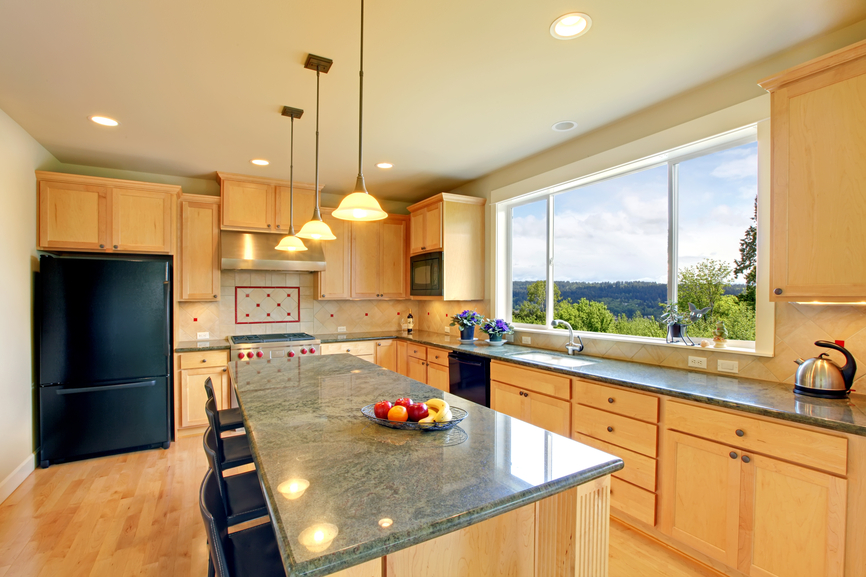 For expert Wixom remodeling contractor jobs, no one does it better than Majestic Home Solutions. We believe in providing Wixom residents with work that is honest, professional, and skilled down to the last detail, and when you call on us for service of any kind, that's what you'll get.
We perform a variety of necessary home remodeling tasks that will improve and update the look of your Wixom residence. From custom cabinets to bathroom and kitchen remodeling, we can truly do it all. Whether it's a cosmetic job, building a home from the ground up, or adding a deck, we've got the skills and the tools to provide you with the results that you expect from a professional remodeling contractor company.
Here at Majestic Home Solutions, we understand that your Wixom home is an investment, but it's also a place of comfort and happiness where you and your loved ones can create wonderful memories. We want to help to formulate the perfect look and feel of a residence that you'll want to call home sweet home for the years and years to come.
High-Quality Bathroom Remodeling Work For Your Wixom Home
Your bathroom is one of the most important rooms in your Wixom home, and it deserves the best care that you can get for it. To enjoy that quality of care, call the pros at Majestic Home Solutions today to enjoy our unbeatable bathroom remodeling work. In no time at all, we'll update the look and functionality of your bathroom, helping to make it a standout room in your home.
Give us a call for more information about our bathroom remodeling work today!
Upgrade Your Kitchen Using our Remodeling Services in Wixom
Are you ready to take your kitchen to the next level? Our kitchen remodeling services in Wixom are just what you need to give your kitchen the upgrade it deserves. From new countertops to custom cabinets, we've got you covered. Our team of experts will work with you every step of the way to ensure your vision for your kitchen becomes a reality. Don't settle for a drab and outdated kitchen any longer. Contact us today to learn more about our services and schedule a consultation.
Pricing Plans Available to Wixom Area Customers
Majestic Home Solutions is proud to offer our customers with three remodeling pricing plans (Bronze, Silver, and Gold) to assist our customers with the financial aspect of a remodeling job. If you're in the Wixom area and are interested in our remodeling services, we encourage you to review our pricing plans to see which one would be the best fit for you and your remodeling project
FOR ALL YOUR HOME REMODELING NEEDS

CONTACT THE REMODELING CONTRACTOR THAT WILL WORK WITH YOU