Choosing the Right Expert Remodeling Contractor: The Key to Impeccable Results in Bloomfield Hills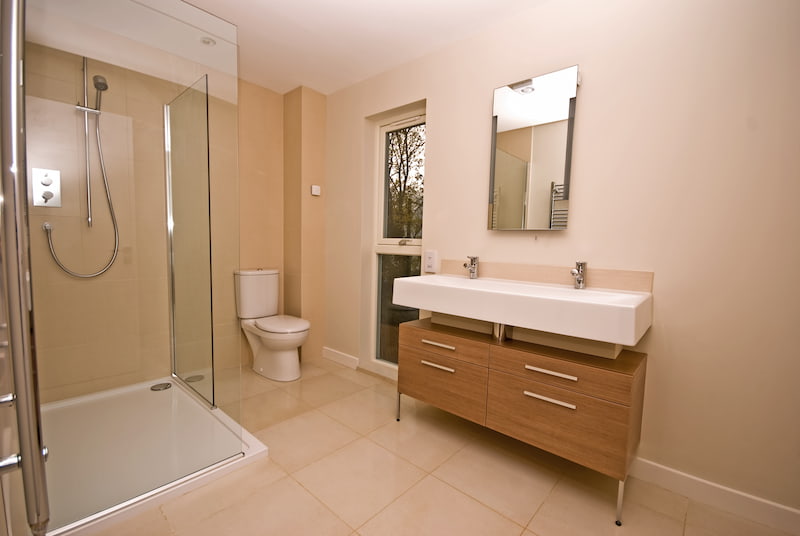 In the picturesque town of Bloomfield Hills, where architectural elegance and timeless design reign supreme, it's no secret that homeowners take immense pride in their properties. When it comes to hiring a remodeling contractor for your projects, be it a kitchen renovation, bathroom overhaul, or a complete home makeover, the importance of partnering with the right expert remodeling contractor cannot be overstated. The expertise and attention to detail that these professionals bring to the table are the cornerstones of achieving impeccable results that seamlessly blend modern functionality with the town's rich aesthetic heritage. Whether preserving the historical charm of a Tudor-style home or infusing contemporary elements into a Mid-Century masterpiece, the choice of the right contractor can make all the difference in Bloomfield Hills.
In a town where architectural finesse is cherished, Majestic Home Solutions understands the unique demands of Bloomfield Hills homeowners. With a track record of delivering exquisite remodels that exceed expectations, our team of skilled craftsmen and design experts is dedicated to bringing your vision to life. From concept to completion, we prioritize open communication, meticulous planning, and the highest quality materials to ensure that your remodeling project is nothing short of perfection. When it comes to achieving impeccable results in Bloomfield Hills, choosing the right expert remodeling contractor, like Majestic Home Solutions, is the first and most critical step toward transforming your house into the home of your dreams.
Superior Kitchen Remodeling in Bloomfield Hills
When you choose Majestic Home Solutions for your kitchen remodeling project in Bloomfield Hills, you can expect a host of unparalleled perks. Our dedicated team of experts brings years of experience to the table, ensuring that your kitchen transformation is not just a renovation but a work of art. With a focus on superior craftsmanship, our remodels are designed to enhance both functionality and aesthetics.
From custom cabinetry and top-of-the-line appliances to innovative space optimization and eco-friendly solutions, we provide a comprehensive range of options to suit your unique needs and style preferences. Additionally, our commitment to transparent communication, on-time project delivery, and competitive pricing makes Majestic Home Solutions the ideal choice for homeowners in Bloomfield Hills seeking a kitchen that seamlessly blends luxury, convenience, and elegance.
Elevate Your Home with Bathroom Remodeling by Majestic Home Solutions in Bloomfield Hills
When it comes to bathroom remodeling in Bloomfield Hills, Majestic Home Solutions offers a plethora of enticing perks that set us apart. Our seasoned team of professionals specializes in creating bathrooms that epitomize comfort, luxury, and style. We understand that your bathroom is a sanctuary, and our meticulous craftsmanship ensures that every detail is perfected. From custom-designed vanities and innovative storage solutions to spa-inspired fixtures and eco-friendly designs, our range of options caters to your unique preferences and needs. Furthermore, our unwavering commitment to transparent communication, adherence to project timelines, and competitive pricing make Majestic Home Solutions the premier choice for homeowners in Bloomfield Hills who seek to transform their bathrooms into inviting, serene spaces that reflect their personal tastes and elevate the overall beauty of their homes.
About Bloomfield Hills
Nestled in the heart of Michigan, Bloomfield Hills is a place where history meets sophistication. Its tree-lined streets are adorned with architectural marvels, showcasing a timeless blend of classic and contemporary design. What makes Bloomfield Hills truly unique is its commitment to preserving the integrity of its homes while embracing modern luxuries.
When it comes to remodeling in Bloomfield Hills, Majestic Home Solutions stands out as the remodeling contractor of choice. Our team understands the essence of this remarkable town, and we're dedicated to enhancing its unique character through impeccable craftsmanship. Call today for remodeling contractor service to improve your Bloomfield Hills home.
FOR ALL YOUR HOME REMODELING NEEDS

CONTACT THE REMODELING CONTRACTOR THAT WILL WORK WITH YOU