Rochester Hills Custom Cabinets For A Truly One-Of-A-Kind Kitchen & Bath Upgrade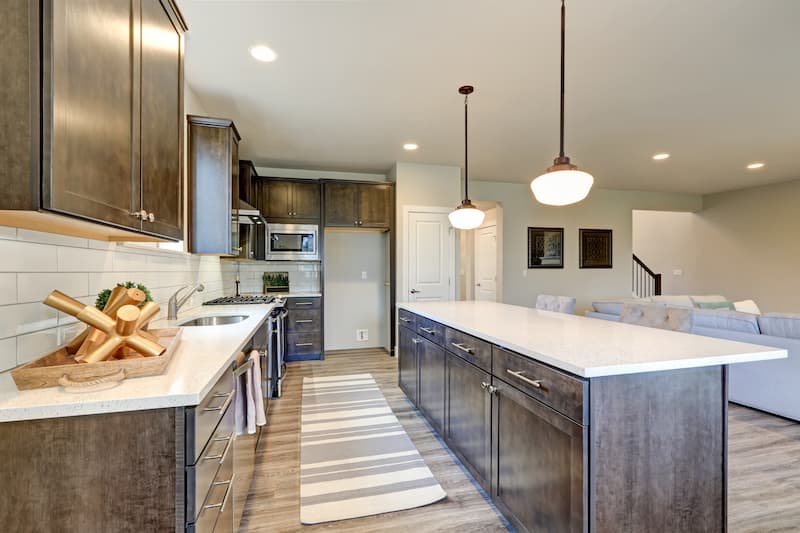 Remodeling your Rochester Hills kitchen or bathroom is sure to bring enhanced value to your home, but making sure that space is fully customized to fit your needs is sure to bring increased quality to your everyday life. Majestic Home Solutions offers exceptional, high-end custom cabinet creation and installation to take your Rochester Hills remodel to the next level. We've been providing expert results as a remodeling contractor for Rochester Hills, and creating custom cabinetry for your home could be our next project!
When it comes to choosing custom cabinets over stock options, many homeowners are only able to focus on the costs. But custom cabinetry comes with a wide range of benefits that homeowners are able to appreciate and enjoy each day! With Majestic Home Solutions custom cabinets, you can expect a wide range of long-lasting benefits, including:
Increased Durability: We use quality, reasonably-priced materials in our custom cabinets and build them to the highest standard, so you can enjoy an appealing, functional design that will stand the test of time.
Upgraded Organization: With customized cabinetry, each kitchen, bar, or bathroom item can have a specific home. From built-in lazy susans to functional drawer and pantry designs, you can maximize your cabinet storage in a way that fits your lifestyle.
Elevated Appearance: With a wide variety of options, including colors, cabinet styles, hardware, and finishings, you can bring your personal preferences together into a one-of-a-kind kitchen appearance.
Enhanced Value: Any form of kitchen upgrade can bring extra value to your home, but with custom cabinetry, you can achieve a higher level of appreciation for its style and design.
If you're interested in taking the first step towards installing quality custom cabinets in your Rochester Hills home, call Majestic Home Solutions today!
Detailed Custom Cabinet Designs
Cabinets should be able to offer your home more than just extra space. They should be able to offer solutions to your organization and storage needs. Our custom cabinets are able to offer a variety of functions to your kitchen, including:
Additional electrical outlets
Easy appliance and dishwashing
Pantry storage
Wine fridges
Hidden trash pullouts
And more!
Custom Cabinetry For Your Remodeling Needs
Majestic Home Solutions is a team of focused craftsmen ready to dedicate themselves to your remodel's custom cabinetry needs. With over 30 years of hard work in the industry, our experience has helped us perfect the custom cabinet design and installation process, so whether you're looking to maximize space in the kitchen or integrate a thoughtful bathroom design, we have the skills and ingenuity to best fit your needs.
FOR ALL YOUR HOME REMODELING NEEDS

CONTACT THE REMODELING CONTRACTOR THAT WILL WORK WITH YOU