Professional Northville Remodeling Contractor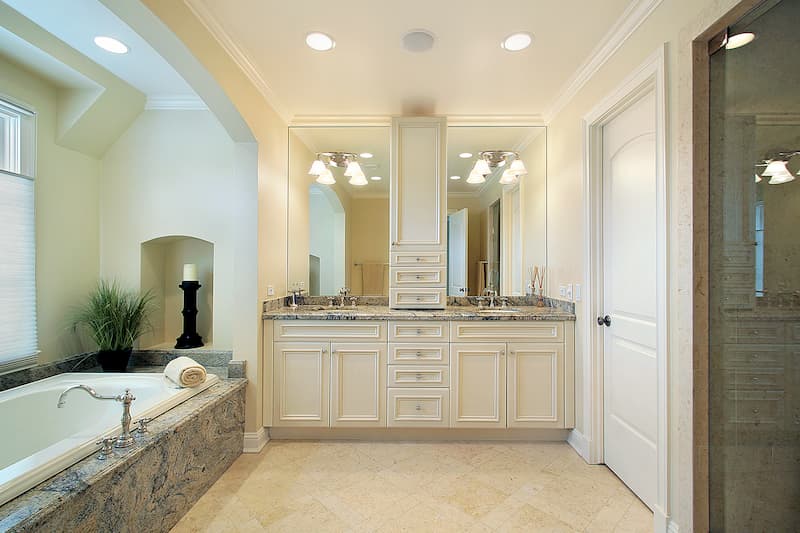 Majestic Home Solutions is the Northville area's leading choice in remodeling contractors. We provide a variety of high-end services, allowing Northville residents to take their home's interior from ordinary to opulent!
Our remodeling contractor company was originally formed in 1995 with a focus on adding value and style to Southeast Michigan homes, and since then, we've performed incredible quality work in Northville and beyond. Our experience and skill allow us to lead Northville homeowners through a stress-free remodeling process where quality craftsmanship and customer satisfaction are always guaranteed.
To begin a consultation for your Northville home today, call the remodeling contractor professionals at Majestic Home Solutions!
Crafting Beautiful Kitchens For Northville Homes
At Majestic Home Solutions, we believe you deserve the kitchen of your dreams. Our Northville kitchen remodeling services can break down and redesign your existing kitchen space, maximizing the area's square footage and enhancing its value. Choose from a variety of stock cabinet options, or treat yourself to custom-fitted cabinets made by our certified craftsmen. No matter what you choose, Majestic Home Solutions is here to help you realize your ideal kitchen vision and bring it to life.
Bringing Elegance To Northville Bathrooms
Majestic Home Solutions offers quality bathroom remodeling services to add on, refinish, or redesign your Northville home's bathroom spaces. When you hire our team of focused tradesmen, you can expect a thoughtful application of expertise and skill to create a relaxing bathroom within your Northville home. With our services, you can choose to add a variety of high-end features, including:
Custom bathroom vanities and cabinetry
Heated floors
Towel warmers
Rain showerheads
Intricate tile designs
And more!
What Northville Can Expect From Majestic Home Solutions
As the top remodeling contractor for Northville residents, Majestic Home Solutions is committed to our customer's satisfaction. Our remodeling process boasts:
Clear and Open Communication. We have a 24-hour policy on returning any calls, emails, or text messages, and always strive to maintain prompt and responsive contact throughout the remodeling process.
Detailed Proposals and Schedules. We provide each customer with a comprehensive overview of our materials, labor, and schedule to eliminate hidden costs and keep the process stress-free.
Friendly Professionalism. With every remodeling project, we aim to create a quality connection with our customers and build trust within our local community.
Affordable prices. By operating on a modest profit margin, keeping overhead costs low, and securing quality materials at reasonable prices, you can expect the most cost-effective rate for your remodeling project.
Guaranteed quality. We have a sincere dedication to our craft and offer an 18-month warranty on all of our labor.
FOR ALL YOUR HOME REMODELING NEEDS

CONTACT THE REMODELING CONTRACTOR THAT WILL WORK WITH YOU