Top-Notch Remodeling Contractor Serving Oakland Twp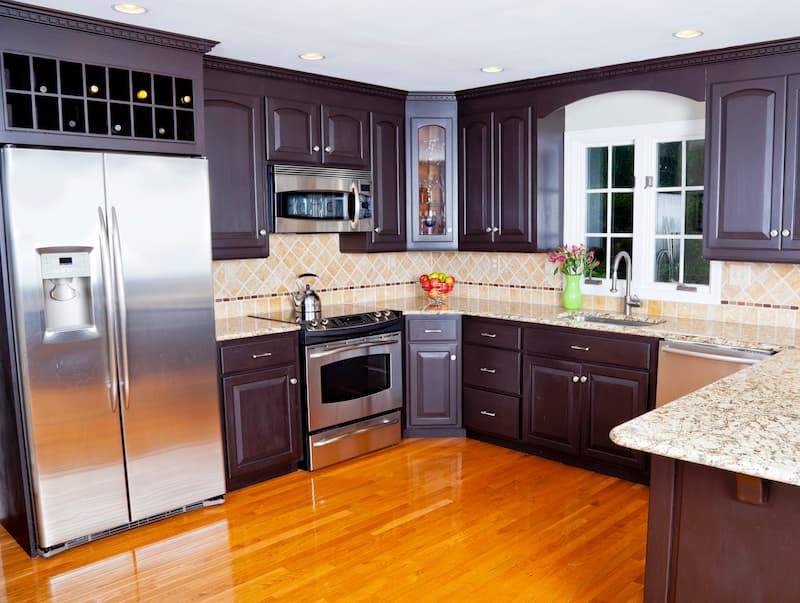 If your Oakland Twp home is in need of a pick-me-up, it's time to call in the professional remodeling contractors at Majestic Home Solutions! Our remodeling and renovation services help transform Oakland Twp bathrooms, kitchens, basements, and more, into timelessly stylish spaces. We've been serving the local community as a trusted remodeling contractor since 1995, and it's time to make your Oakland Twp property our next project!
Call our experienced remodeling contractor team today at 586-329-8574 to book a consultation for your Oakland Twp home!
Timeless Oakland Twp Kitchen Renovations
If the functionality or style of your Oakland Twp has reached a decline, it may be to time to schedule a kitchen remodeling service with Majestic Home Solutions. We provide beautifully designed, custom-crafted kitchen spaces to elevate the appearance and enhance the value of Oakland Twp homes.
From custom cabinetry to high-end countertop installation, our kitchen remodeling work helps bring your back to life. We integrate your personal preferences and lifestyle needs into each step of the project to ensure you are satisfied with the end results.
Trendy Bathroom Designs In Oakland Twp
If your bathroom looks like it's living in the last century, Majestic Home Solutions can help solve the issue. Our bathroom design and feature installation services help modernize and elevate the style of your Oakland Twp bathrooms, creating an extravagant oasis in which you can escape and relax.
What Makes Majestic Home Solutions Oakland Twp's Top Remodeling Contractor
For over 30 years, Majestic Home Solutions has provided quality work in renovating and remodeling Oakland Twp homes. Our goal is to make our process transparent, convenient, and enjoyable for our customers, and with our professionals on the job, you can expect:
Clear and Open Communication. We have a 24-hour policy on returning any calls, emails, or text messages, and always strive to maintain prompt and responsive contact throughout the remodeling process.
Detailed Proposals and Schedules. We provide each customer with a comprehensive overview of our materials, labor, and schedule to eliminate hidden costs and keep the process stress-free.
Friendly Professionalism. With every remodeling project, we aim to create a quality connection with our customers and build trust within our local community.
Affordable Prices. By operating on a modest profit margin, keeping overhead costs low, and securing quality materials at reasonable prices, you can expect the most cost-effective rate for your remodeling project.
Guaranteed Quality. We have a sincere dedication to our craft and offer an 18-month warranty on all of our labor.
FOR ALL YOUR HOME REMODELING NEEDS

CONTACT THE REMODELING CONTRACTOR THAT WILL WORK WITH YOU