Rochester's Best Remodeling Contractor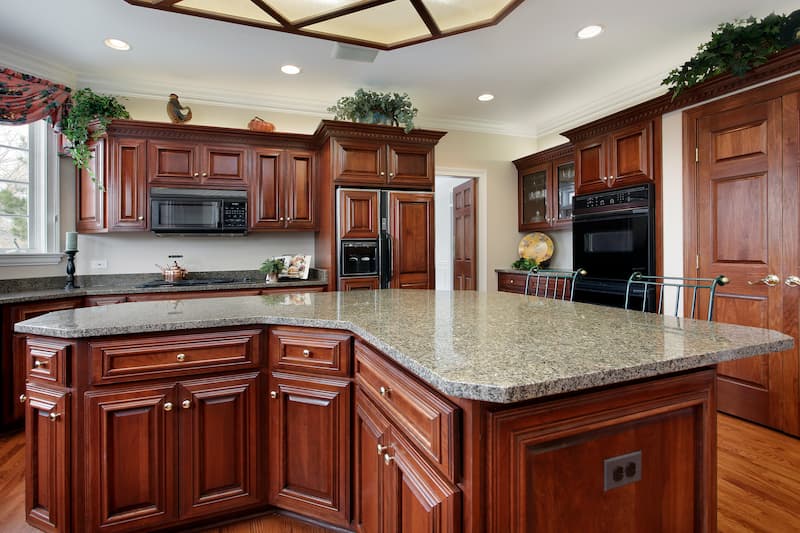 Majestic Home Solutions is Rochester's very own premier remodeling contractor! We offer a variety of home remodeling services, including bathroom designs that can improve a home's luxurious feel, custom cabinets to personally fit your kitchen space, and basement finishing to maximize square footage. All of our remodeling contractor work is guaranteed to impress and satisfy our clients in Rochester, MI!
When it comes to creating the home spaces of your dreams, Majestic Home Solutions is here for you. We provide quality work in Rochester homes for an affordable price and always take pride in our craftsmanship. You can choose from a number of upscale features for your bathroom, kitchen, or basement renovation, and be rest assured they will be installed by skilled, experienced hands.
Learn why Rochester choose Majestic Home Solution for their home remodeling contractor needs and call our team today!
Rochester Kitchen Remodels
From custom cabinets to functional design features, Majestic Home Solutions has kitchen remodeling services that can help you bring your dream Rochester kitchen to life! We work with clients to ensure their personal preferences are integrated at every step and help provide quality kitchen renovations that add value to the home.
Adding On Rochester Bathrooms
Looking to add a half bath, ensuite, or laundry room to your Rochester home? Then Majestic Home Solutions is the company to call! We help design bathroom spaces that fit your exact needs and style preferences. With a variety of bathroom addition options offered at affordable prices, you'll be wondering why you ever waited to schedule your bathroom remodeling project!
Rochester's Local Family-Owned Contractor
Majestic Home Solutions was officially founded in 2005 by local Rochester tradesman Zayne Roumaya. Since our founding, we've provided exceptional design and remodeling work in the city of Rochester and beyond. From our family-owned and operated company, you can expect:
Clear and Open Communication. We have a 24-hour policy on returning any calls, emails, or text messages, and always strive to maintain prompt and responsive contact throughout the remodeling process.
Detailed Proposals and Schedules. We provide each customer with a comprehensive overview of our materials, labor, and schedule to eliminate hidden costs and keep the process stress-free.
Friendly Professionalism. With every remodeling project, we aim to create a quality connection with our customers and build trust within our local community.
Affordable Prices. By operating on a modest profit margin, keeping overhead costs low, and securing quality materials at reasonable prices, you can expect the most cost-effective rate for your remodeling project.
Guaranteed Quality. We have a sincere dedication to our craft and offer an 18-month warranty on all of our labor.
FOR ALL YOUR HOME REMODELING NEEDS

CONTACT THE REMODELING CONTRACTOR THAT WILL WORK WITH YOU