Novi Relies On Majestic Home Solutions To Be Their Top-Notch Remodeling Contractor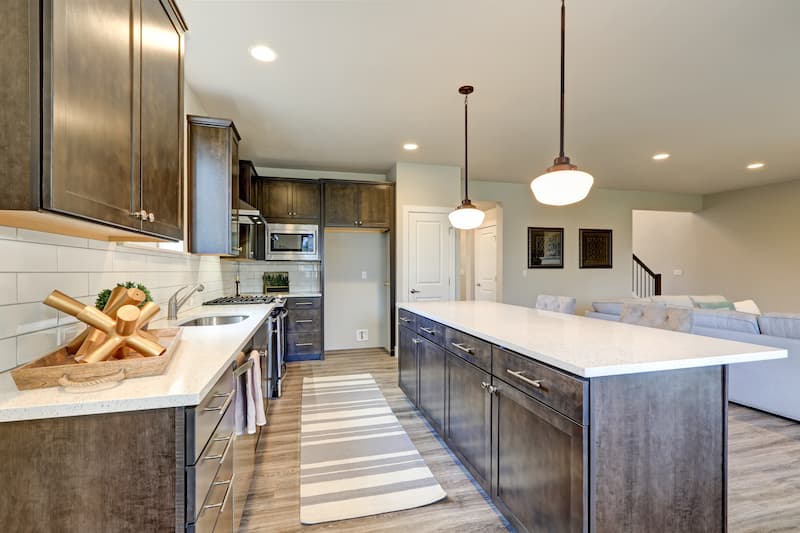 Majestic Home Solutions proudly provides the city of Novi, Michigan, with quality remodeling contractor services. We keep our remodeling process transparent, convenient, and enjoyable for our customers, so you can stress less about the renovation itself and appreciate the added value it brings to your Novi home.
Whether you're looking to create the kitchen of your dreams, finish or redesign your basement space, or turn a drab bathroom into a personal oasis, Majestic Home Solutions has the services for you. We remain dedicated to providing the highest standard of remodeling work to Novi homes and are always committed to our customer's satisfaction.
Learn more about our remodeling contractor work in Novi today by calling the professional team at Majestic Home Solutions at 586-329-8574!
Dream Kitchen Remodeling For Novi Residents
Creating the Novi kitchen of your dreams is only a phone call away! Majestic Home Solutions offers exceptional kitchen remodeling and renovation services to Novi residents. We provide a variety of work, including custom cabinet creation, countertop installation, and functional kitchen design. Our process is convenient and efficient, making it easier than ever for you to craft the kitchen you deserve.
Novi High-End Bathroom Renovations
Whether you are looking to create a stylish guest bathroom or a functional and hygienic family space, Majestic Home Solutions has the bathroom remodeling services you need. We offer a comprehensive renovation process that includes bathroom tile design, custom-made vanities, and opulent shower options to truly provide your Novi home's bathroom with an elevated air of luxury.
Majestic Home Solutions is Novi's #1 Remodeling Contractor
Majestic Home Solutions is a local, friendly, and family-owned remodeling contractor that has served Novi residents for over 30 years, building luxurious interior spaces and adding value to their homes. With our process, you can expect:
Clear and open communication. We have a 24-hour policy on returning any calls, emails, or text messages, and always strive to maintain prompt and responsive contact throughout the remodeling process.
Detailed proposals and schedules. We provide each customer with a comprehensive overview of our materials, labor, and schedule to eliminate hidden costs and keep the process stress-free.
Friendly professionalism. With every remodeling project, we aim to create a quality connection with our customers and build trust within our local community.
Affordable prices. By operating on a modest profit margin, keeping overhead costs low, and securing quality materials at reasonable prices, you can expect the most cost-effective rate for your remodeling project.
Guaranteed quality. We have a sincere dedication to our craft and offer an 18-month warranty on all of our labor.
FOR ALL YOUR HOME REMODELING NEEDS

CONTACT THE REMODELING CONTRACTOR THAT WILL WORK WITH YOU