Bathroom Remodeling: Renovating Ensuite & Guest Bath Spaces
Majestic Home Solutions is Rochester Hills's trusted choice in bathroom remodeling, renovations, additions, and redesigns. We've made our name as the leading remodeling contractor for Rochester Hills and beyond since 1995 by building luxurious bathroom spaces with our high-quality craftsmanship and unwavering commitment to customer satisfaction.
In the modern age, bathrooms have become more than just a space for cleaning up and personal hygiene; they've become relaxing spaces that homeowners can retreat to and escape from daily stress. At Majestic Home Solutions, our bathroom remodeling services create bathroom spaces that reflect that purpose and exude a sense of luxury and style. From high-end tile installations to modern bathroom features and extravagant shower renovations, our bathroom remodeling work helps take your bathroom to the next level in a way that best fits you and your lifestyle needs.
As with any remodeling project, it is our goal to make the process transparent, convenient, and enjoyable for you. We start each bathroom remodeling project with comprehensive planning, which involves understanding your ideas and aspirations for the space to realize the full design vision. Next, we work out a suitable work schedule and secure reasonably priced materials to keep costs affordable. When the work begins, we keep you updated each step of the way with prompt and responsive communication.
Get started today! Call Rochester Hills's trusted bathroom remodeling contractor, Majestic Home Solutions, at 586-329-8574.
---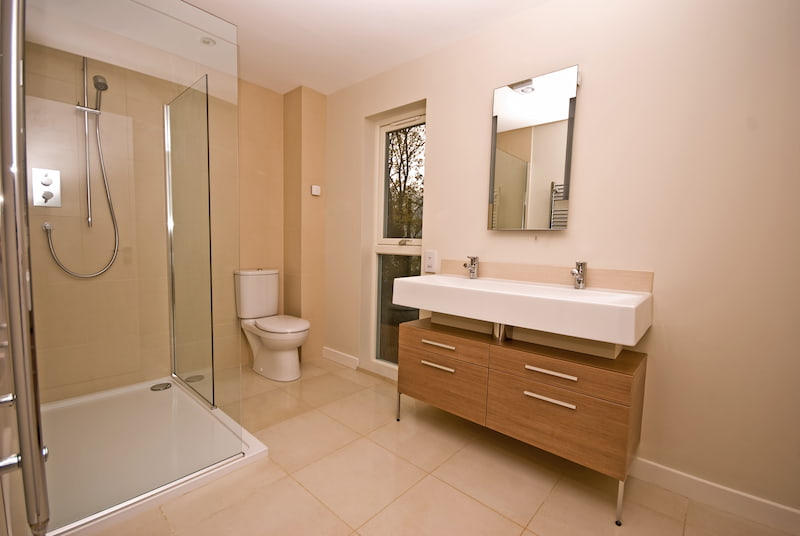 At Majestic Home Solutions, we believe the design of the bathroom should exude a feeling of relaxation and luxury. With our bathroom design services, we integrate your personal preferences and style into a functional remodeled space with optional high-end features such as heated tiles, towel warmers, rain shower heads, and more.
Learn More About Bathroom Design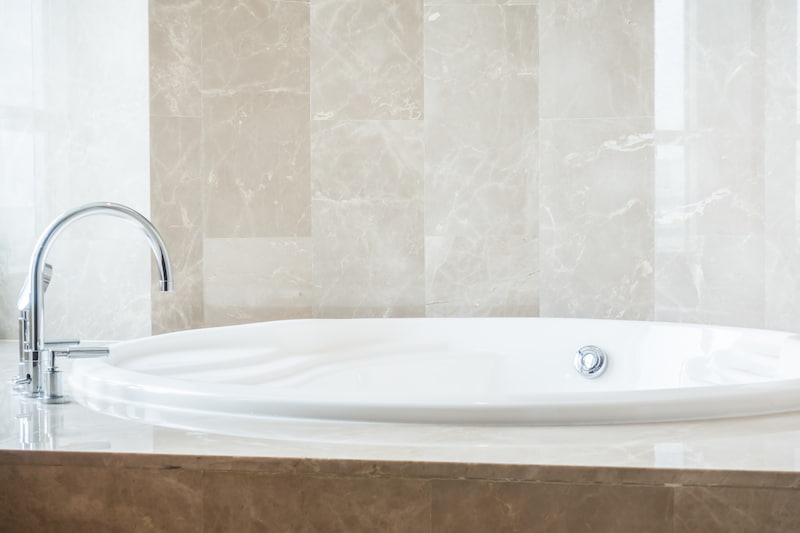 From floors, walls, showers, and countertops, Majestic Home Solutions has the bathroom tile design and installation services needed to increase the appearance and value of your bathroom spaces. Our skilled team of tradesmen can create beautiful tile arrangements from marble, mosaic, ceramic, and more to perfectly display your style and improve the bathroom's luxurious feel.
Learn More About Bathroom Tiles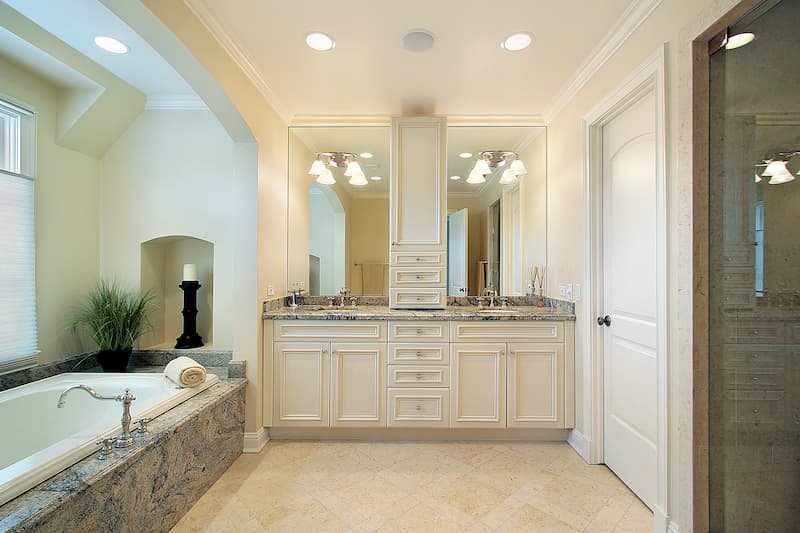 Whether you're looking to add one sink or two, some custom-designed cabinetry, or a stylish new countertop material, our bathroom vanity design and installation services can help enhance the look, feel, and functionality of your bathroom space. A well-designed bathroom vanity can enhance more than just the value of your home; it can enhance the quality of your life!
Learn More About Bathroom Vanities
FOR ALL YOUR HOME REMODELING NEEDS

CONTACT THE REMODELING CONTRACTOR THAT WILL WORK WITH YOU