Rochester Hills Bathroom Design Specialists To Bring Your Concepts to Life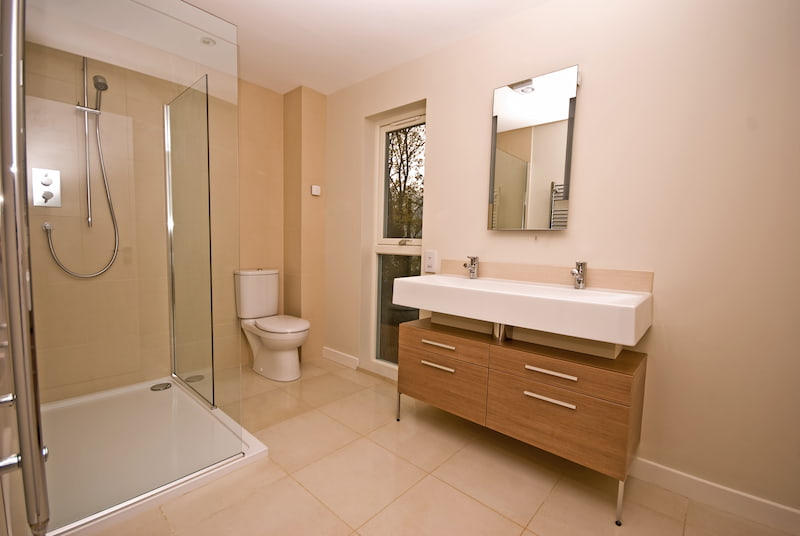 Upgrading the appeal of your Rochester Hills home's bathroom is easier than ever with Majestic Home Solutions' high-end bathroom design services. For over 30 years, we've been transforming bathroom designs from dreary and drab to relaxing and luxurious, building rust as the top remodeling contractor for Rochester Hills.
In the modern era, bathrooms have become more than just a place to perform hygiene and self-care; they've become spaces that provide a much-needed escape. At Majestic Home Solutions, we believe the design of the bathroom should reflect that. With our bathroom design services, we integrate your personal style preferences and ideas into a functional, remodeled construction that maximizes the area's space and elevates its appearance.
From single or double bathroom vanities to custom cabinetry storage and tile installation, Majestic Home Solutions' bathroom design specialists handle it all. We make our remodeling process transparent, convenient, and enjoyable for you, keeping you updated each step of the way with prompt and responsive communication.
For more information on how our bathroom design work can help increase the value and luxurious feel of your home, call Rochester Hills's trusted remodeler, Majestic Home Solutions, today!
Planning Your Bathroom Features & Look
At Majestic Home Solutions, we know not every customer has a complete vision of what they want their bathroom to be. That's why we take the time to understand your personal ideas, aspirations, and design preferences, prior to starting our work. From there, our bathroom design experts work with you to create a comprehensive plan to create a functional, enjoyable bathroom space that best fits your life. While our team is happy to make professional suggestions if needed, your satisfaction comes first every step of the way.
Throughout our basement design process, you'll be able to choose from a variety of high-end bathroom features, including heated tiles, towel warmers, rain shower heads, glass partitions, and more. Our goal is not just to add value to your home through our bathroom design service but to add a luxurious feel to your life.
Maximizing Space With Bathroom Additions
Is your single or two-bathroom home feeling a little cramped? Reach out to Majestic Home Solutions today to speak with our expert team about a bathroom addition. From finished basement bathrooms to redesigned spaces, we can maximize the existing space within your home to add in areas for:
Master Bathroom
Kid's or Shared Family Bathroom
Half Baths
And more!
FOR ALL YOUR HOME REMODELING NEEDS

CONTACT THE REMODELING CONTRACTOR THAT WILL WORK WITH YOU