Bathroom Tiles to Transform The Look & Feel Of Your Rochester Hills Home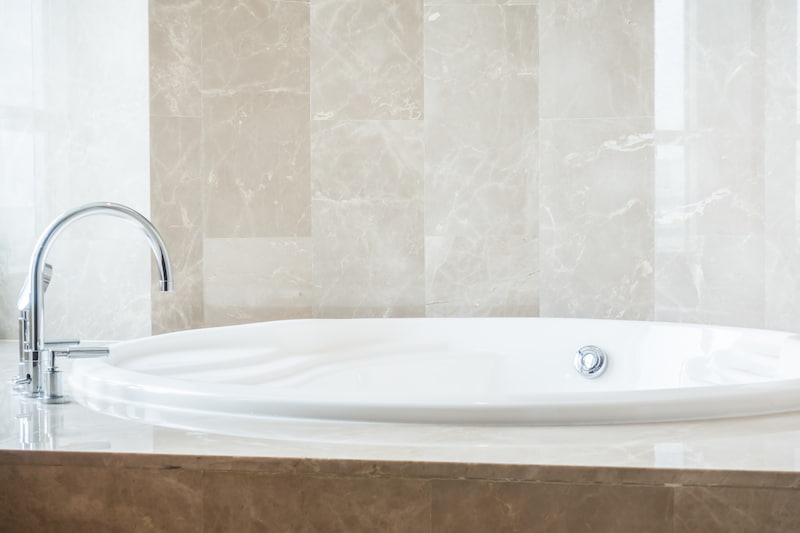 For bathroom tile installation and design, there's only one company to call! Majestic Home Solutions offers exceptional craftsmanship for bathroom tiling projects and bathroom renovations in the Rochester Hills area. Since 1995, we've provided quality work as a remodeling contractor for Rochester Hills homes, and your bathroom tiles could be our next priority project!
At Majestic Home Solutions, we take bathroom design and tile installation to the next level. We focus on providing high-end luxury bathrooms to not only add value to a home but to add quality to our customers' lives. We offer a variety of quality, reasonably priced materials for your bathroom tiles, including:
Porcelain or Ceramic: A popular and affordable tile choice that comes in a wide array of designs and styles and remains easy to clean and maintain.
Limestone: For a natural-inspired style, limestone material offers a luxurious feel while requiring a bit more upkeep.
Glass: These elegant and reflective bathroom tiles resist stains but are not impervious to breaks.
Mable: A traditional and sophisticated tiling choice that requires regular maintenance procedures and careful cleaning.
Metal: An excellent option for a modern aesthetic or an appealing tile accent, metal materials are durable and long-lasting.
With us, you can be sure your bathroom tiling results are not just visually appealing but are customized to fit your exact lifestyle needs.
For more information on our bathroom tile installation process or to start your initial consult today, call Rochester Hills's trusted remodeler, Majestic Home Solutions, today!
Laying New Bathroom Tile
At Majestic Home Solutions, we employ a skilled team of dedicated craftsmanship for our remodeling and tile installation projects. For us, a job is not complete until our customer is satisfied. We put in extra effort toward securing reasonably priced materials, perfecting tile designs, and grouting and sealing the surfaces so that you can expect quality results.
Our team is happy to go above and beyond. We offer an additional 18-month warranty on all of our tiles installation labor. Have you noticed an issue with your bathroom tiles since the remodel has been completed? Just give our team a call.
Tile Installation For All Bathroom Areas
As with any bathroom remodeling project, deciding what materials to use and determining their perfect placement is all part of the task. We offer bathroom tile installation for every area of the bathroom, including floors, walls, bathtub & shower spaces, and bathroom vanity tops. With Majestic Home Solutions, anything is possible!
FOR ALL YOUR HOME REMODELING NEEDS

CONTACT THE REMODELING CONTRACTOR THAT WILL WORK WITH YOU