Kitchen Design: Reimagining Your Rochester Hills Home's Kitchen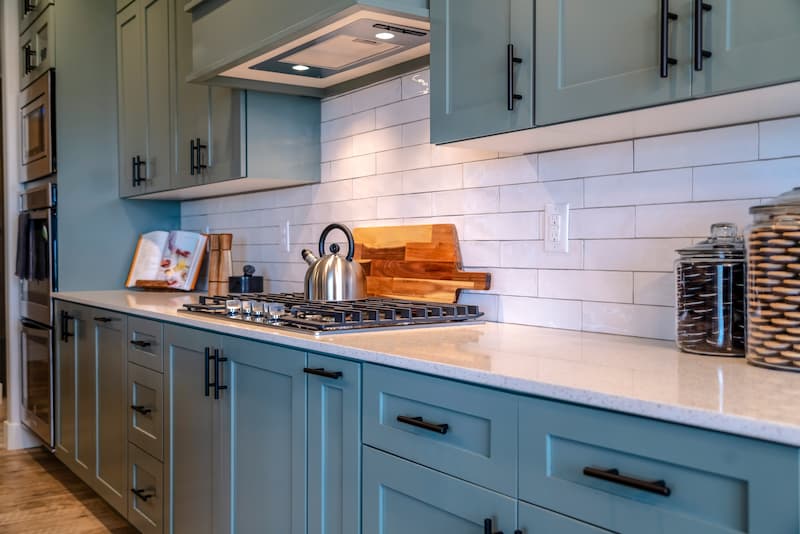 When it comes time to create a kitchen that will fit your personal lifestyle and enhance the value of your Rochester Hills home, Majestic Home Solutions has the exceptional kitchen design services you need. For over 30 years, we have remained a top, trusted remodeling contractor for Rochester Hills area residents through our hard work, thoughtful designs, and creative ingenuity- why not make your kitchen our next project today?
We've learned through our years in the industry that not every customer has a complete vision for their dream kitchen, and that's okay! At Majestic Home Solutions, we employ dedicated kitchen design specialists to work with our customers and fully realize their goals. From understanding your personal style preferences to determining your lifestyle needs, our designers help you create a comprehensive kitchen design that integrates your aspirations and ideas each step of the way.
Our kitchen design services can help homeowners:
Elevate their kitchen style
Create a space their best suits their needs
Improve functionality and organization
Maximize kitchen space
Increase home value and appreciation
Call Majestic Home Solutions today at 586-329-8574 to learn more about our kitchen design process or begin a consultation for your next Rochester Hills remodel!
Crafting Your Kitchen Space
As with any of our remodeling projects, our kitchen design process starts by listening to you. We learn your preferences and style, aspirations, and ideas to craft kitchen spaces that best fit your needs.
Perhaps you hold a love of homestyle cooking and would prefer a room that offers ample kitchen countertop space for meal prep and plenty of utensil storage space. Maybe you're more interested in the social aspect of kitchens and need plenty of seating for people to gather and an eye-catching wine fridge. No matter what you'd like to center your kitchen design around, our specialists apply creativity and ingenuity to every step, forming a vision that will properly suit you and your lifestyle before it is brought to life.
Creating Functional Kitchen Layouts
Whether you're interested in installing stock or custom cabinetry, eye-catching kitchen countertops, or high-end appliances, we design functional kitchen layouts that help maximize your kitchen space and add value to your home. Our goal with any kitchen design and remodeling project is to provide our services at the highest standard, assuring quality work and affordable costs.
Call our team today to start your remodel and kitchen design process!
---
Recent Kitchen Design Related Articles
Incorporating Color Into Your Kitchen Design

If you're looking to start a home remodeling project, you may be asking, what's my dream kitchen design? While many homeowners may choose to stick with natural wood tones and natural stone patterns, more and more renovation projects are incorporating a splash of color into a […]
FOR ALL YOUR HOME REMODELING NEEDS

CONTACT THE REMODELING CONTRACTOR THAT WILL WORK WITH YOU