Incorporating Color Into Your Kitchen's Design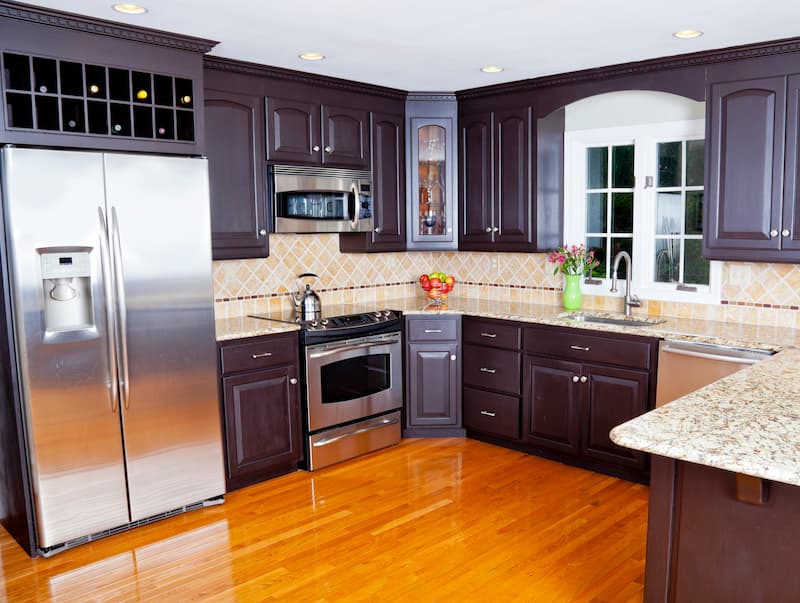 If you're looking to start a home remodeling project, you may be asking, what's my dream kitchen design? While many homeowners may choose to stick with natural wood tones and natural stone patterns, more and more renovation projects are incorporating a splash of color into a kitchen's design.
Majestic Home Solutions has over 30 years in the home remodeling industry under our belt and is proud to help Rochester Hills area residents realize their kitchen vision and bring it to life. To learn more about our kitchen design services or your options for incorporating color into your kitchen space, call our team today!
The Best Color Options
The most difficult part of incorporating color into your kitchen's design is choosing exactly what color you want! We've put together a list of popular color choices for kitchen renovations to style and brighten up the heart of your home.
White Or Gray
One of the most popular choices for kitchen colors, besides natural wood tones, are plain shades of white, off-white, and gray. While the style they provide might be plain, these colors offer a timeless appearance for your kitchen space.
Green
Exuding natural and organic elegance, green has become a trendy choice in the modern era of kitchen renovations. Coming in a variety of hues, from sage to forest, green grants kitchens a welcoming, energizing feel.
Blue
Another favorite amongst the cool color scheme, blue gives kitchens a crisp, clean look while retaining a homey feel. Dark blue cabinets are an excellent choice for modern kitchens but should be accented with lighter colors to keep the space feeling bright.
Yellow & Red
While these warmer colors together are believed to stimulate and inspire your appetite, they also serve well separately to create a welcoming kitchen space. Many home renovation projects use these colors in accents to give kitchens a distinctive pop of pigment!
Your Local Kitchen Design Specialists
Majestic Home Solutions is Rochester Hills's #1 choice in kitchen remodeling and design services. Our team of skilled craftsmen takes your personal preferences and style into account for each step of our renovation projects, and we are happy to provide a splash of color where you see fit. We serve Rochester Hills homeowners with exceptional home remodeling contractor work and help you create high-end spaces that add value to the home and brighten up your everyday life.
To learn more about our kitchen design options and process, call Majestic Home Solutions today at 586-329-8574!
FOR ALL YOUR HOME REMODELING NEEDS

CONTACT THE REMODELING CONTRACTOR THAT WILL WORK WITH YOU