Upgrading Your Kitchen Cabinets To A Whole New Look & Feel In Your Rochester Hills Kitchen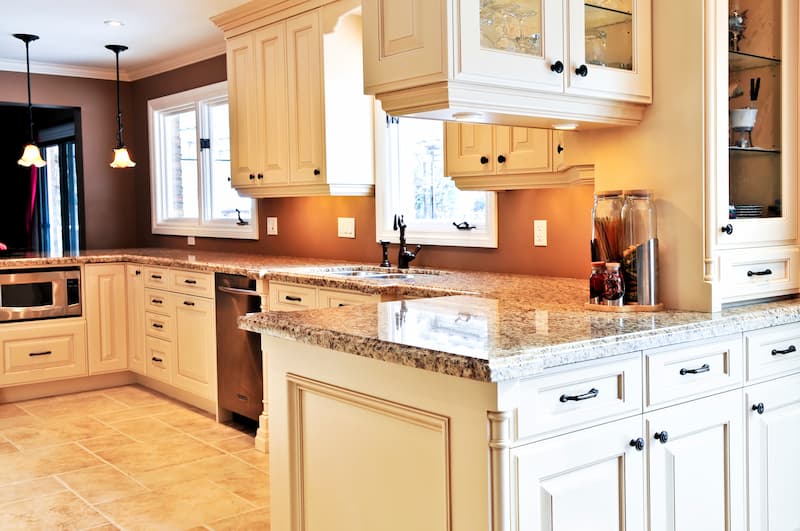 Kitchen cabinets play a large part in the appearance and function of your Rochester Hills home's kitchen space. With Majestic Home Solutions, you can expect the highest standard in cabinet craftsmanship and installation throughout our kitchen remodeling process. Since 1995, we've been providing quality work as a leading remodeling contractor for Rochester Hills and beyond through our commitment to our customer's satisfaction.
More than serving as an option for extra storage, kitchen cabinets serve to display the style of your home. With options in a variety of colors, materials, and hardware designs, cabinets can be made and installed to fit the mold of your everyday life. Perhaps you do a lot of home cooking and want to make sure you have ample prep space for meals or an elongated kitchen bar with plenty of seating for social events.
Majestic Home Solutions works with our customers to integrate their personal needs and preferences into our kitchen cabinet remodeling. Call Rochester Hills's trusted kitchen cabinet specialists today at 586-329-8574!
Stock & Custom Kitchen Cabinetry Available
With any of our kitchen remodeling services, we start by helping our customers make an important choice between either stock or custom cabinetry. While either option is designed and installed by our dedicated team with the utmost care, they each come with a variety of benefits and drawbacks.
With stock cabinetry, homeowners can expect lower costs and a faster installation process. However, while there are many styles of stock cabinetry and kitchen countertops to choose from, the design and look of the cabinets cannot be altered to fit specific preferences or needs.
With custom cabinetry, homeowners retain the ability to completely custom fit the design and style of their kitchen cabinets. Our custom cabinets are high quality and enhance the kitchen's value, but also increase the project's budget and lengthen its schedule.
Kitchen Cabinet Specialists
No matter what decision you make in regard to stock options or custom cabinetry, Majestic Home Solutions is here for you every step of the way. We offer exceptional quality work in our kitchen projects by securing reasonably-priced materials, designing functional cabinet layouts, and installing cabinets in a convenient and efficient manner.
Our goal is to make our kitchen remodeling and cabinet installation process as transparent and enjoyable as possible. Call our professional team today to learn more or schedule a consultation.
FOR ALL YOUR HOME REMODELING NEEDS

CONTACT THE REMODELING CONTRACTOR THAT WILL WORK WITH YOU