Majestic Home Solutions: Beverly Hills's Expert Remodeling Contractor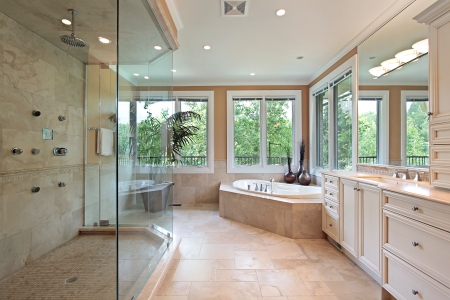 Beverly Hills homeowners, do you know who to trust when you need a top remodeling contractor? At Majestic Home Solutions, we want to be your top choice!
We know how hard it can be when it comes to finding a team to trust for big renovations, and that's why we've made a name for ourselves as the #1 source for remodeling contractor services with Beverly Hills locals. If you have any questions during the remodeling process, you can take them to one of our trained remodelers to receive easy and definitive answers.
Whether you're looking to start a bathroom remodeling or kitchen remodeling, are interested in finishing your basement, or have custom cabinets made, you can trust that your team at Majestic Home Solutions will adhere to your remodeling timeline to make sure that all projects are completed before you invite guests to view your new and improved Beverly Hills home.
Looking For A Premiere Beverly Hills Bathroom Remodeling Contractor?
If so, then you've come to the right place!
Whether you require a bathroom remodeling team to update the look of your bathroom's outdated features, or maybe you just want a feeling of timeless luxury, our remodeling contractor team has the services you require. When it comes to updating the look of bathroom interiors, you'll always want a pro on your side, because we can always guide you in the best direction when you need help making design decisions, as well as choosing the best options for plumbing and lighting fixtures.
Key considerations of bathroom remodeling are energy efficiency and water usage. Bathroom remodeling experts encourage Beverly Hills homeowners to select products, such as toilets and shower heads, with an optimal rating to decrease their water usage and water bills.
Affordable Beverly Hills Kitchen Remodeling Services
At Majestic Home Solutions, we specialize in helping homeowners transform their kitchens into beautiful, functional spaces that meet their unique needs and preferences. Whether you're looking to update your cabinets, install new appliances, or completely redesign your kitchen layout, we have the expertise and experience to bring your vision to life. Our team of skilled craftsmen and designers will work closely with you to ensure that every detail is just right, from the color of your countertops to the placement of your lighting fixtures. With our help, you can create a kitchen that looks great and makes cooking and entertaining a joy. So if you're ready to take your kitchen to the next level, contact us today to schedule a consultation.
Custom Cabinetry in Beverly Hills Done Right
Looking to give your kitchen or bathroom a fresh new look? Say goodbye to boring, generic cabinets and upgrade to custom cabinets! With our personalized design options, you can create a one-of-a-kind look that will make your space stand out. Not only that, but our custom cabinets offer personalized cabintry that are tailored to your individual needs. You can be rest assured that your new cabinets will fit perfectly in your space, thanks to our made-to-measure designs. Don't settle for just ordinary when you can have extraordinary custom cabinets from Majestic Home Solutions!
Are you ready to schedule a remodeling contractor service with our team of Beverly Hills professionals? If so, give us a call today!
FOR ALL YOUR HOME REMODELING NEEDS

CONTACT THE REMODELING CONTRACTOR THAT WILL WORK WITH YOU