Elevating Homes in Franklin: The Perks of Choosing the Best Remodeling Contractor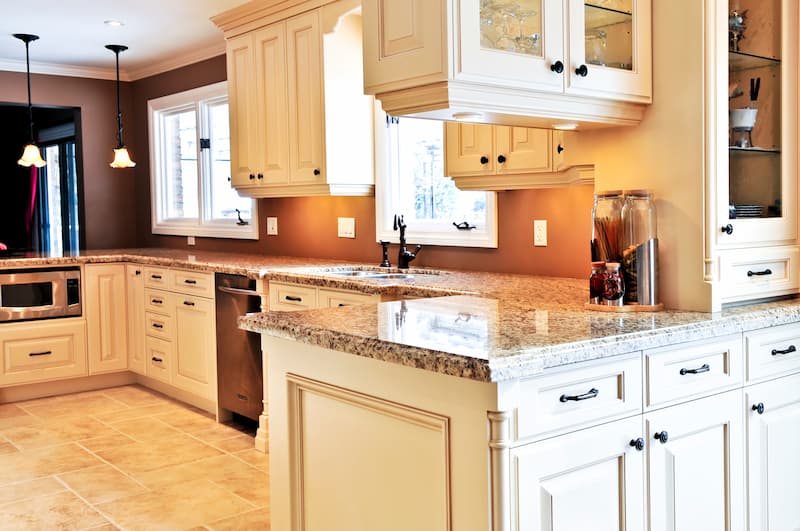 Choosing the best remodeling contractor in Franklin offers homeowners a multitude of advantages that transform their renovation dreams into a reality. First and foremost, the best contractor brings a wealth of expertise and experience to the table, ensuring that every aspect of your project is executed with precision and finesse. From the initial design phase to the finishing touches, their skilled craftsmen and designers are dedicated to creating living spaces that align perfectly with your vision. With their deep understanding of Franklin's architectural heritage and your unique style preferences, they can craft remodels that seamlessly blend modern functionality with the town's historical charm.
Furthermore, when you partner with Majestic Home Solutions, you not only gain access to top-notch expertise but also enjoy a hassle-free renovation experience. Our team takes care of every detail, from material selection and project management to transparent communication and on-time completion. We understand that Franklin homeowners value the integrity of their properties, and our commitment to excellence ensures that your renovation project not only meets but often exceeds your expectations. When seeking a remodeling contractor in Franklin, Majestic Home Solutions is the company of choice that guarantees exceptional results, personalized service, and a commitment to enhancing the beauty and value of your home.
Elevate Your Franklin Home with Bathroom Remodeling by Majestic Home Solutions
Enhanced Functionality: Our bathroom remodeling services are tailored to your needs, providing improved layout, smart storage solutions, and eco-friendly fixtures that make your daily routines more efficient and enjoyable.
Aesthetic Transformation: From contemporary elegance to timeless classics, Majestic Home Solutions offers a range of style options that align with your unique taste, ensuring your bathroom becomes a reflection of your personality and preferences.
Increased Property Value: A well-executed bathroom remodel can significantly boost your home's resale value, making it a wise investment in Franklin's competitive real estate market.
Energy Efficiency: We integrate green technologies into our remodels, helping you reduce water and energy consumption while contributing to a more sustainable future.
Project Management: Our dedicated team handles every aspect of your bathroom remodel, ensuring a seamless and stress-free experience for Franklin homeowners.
Functional Excellence and Increased Property Value: How Franklin Homeowners Benefit from Kitchen Remodeling
In Franklin, homeowners discover that kitchen remodeling is more than just a cosmetic upgrade; it's a strategic investment that offers a dual benefit of enhanced functionality and increased property value. A thoughtfully designed kitchen remodel optimizes the layout, increases storage capacity, and integrates modern appliances, turning your kitchen into a highly functional space tailored to your daily needs. Beyond practicality, this transformation elevates your home's overall ambiance, creating a central hub for family gatherings and culinary adventures. Importantly, Franklin homeowners also enjoy the long-term advantage of enhanced property value. A well-executed kitchen remodel is a sought-after feature in the real estate market, making your home more appealing to potential buyers and potentially leading to a higher resale price when the time comes to sell. Whether you're seeking improved functionality or aiming to boost your property's worth, kitchen remodeling in Franklin offers the perfect combination of immediate benefits and long-term value for discerning homeowners.
About Franklin
Franklin's uniqueness lies in its harmonious blend of rural charm and suburban convenience. Nestled in the serene landscapes of Michigan, this town maintains a strong commitment to preserving its historical character while embracing modern living. Its tree-lined streets, warm community spirit, and rich cultural heritage create a distinct atmosphere that attracts homeowners who seek a tranquil yet connected lifestyle. If you're a Franklin homeowner looking to transform your living spaces while preserving the town's unique essence, look no further than Majestic Home Solutions. As the remodeling contractor of choice in Franklin, we understand the town's character and are dedicated to crafting renovations that harmoniously blend the old-world charm with the comforts of today. Let us be your trusted partner in capturing the spirit of Franklin in your home; call us when you need a remodeling contractor.
FOR ALL YOUR HOME REMODELING NEEDS

CONTACT THE REMODELING CONTRACTOR THAT WILL WORK WITH YOU