The Best Options For Finished Basements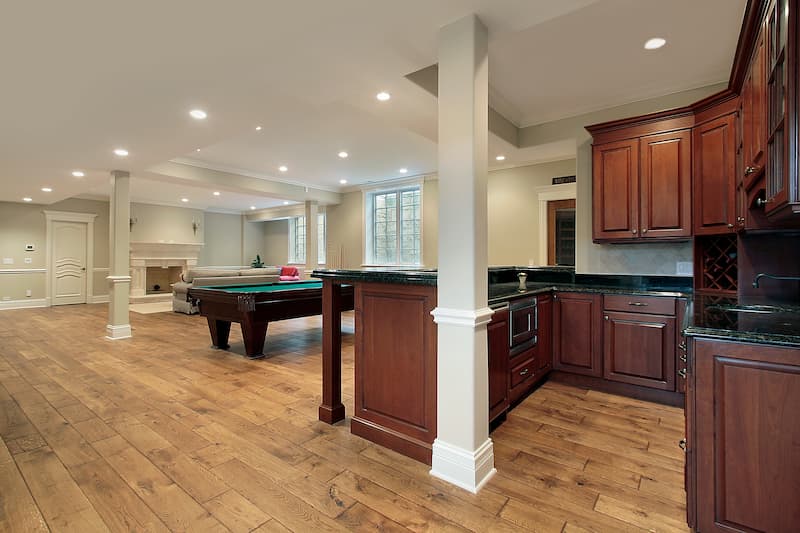 When it comes to adding space and value to your home in Rochester Hills, MI, there's no better option than a basement finishing service. Finished basements add to the square footage and overall value of your home and can offer a unique purpose depending on their design.
If you've recently decided to finish your home's basement, you may be wondering what the added space should be used for. While deciding the purpose, layout, and style of the basement can certainly be picked after the finishing work is done, at Majestic Home Solutions, we offer a variety of functional design options to help personalize the area and maximize its potential.
To learn more about some of the best design options for your basement finishing project, read below or call our professional team today to begin a consultation for your Rochester Hills home.
Additional Living Spaces
One of the most popular choices for a finished basement space is to create an additional living room for the home. This choice is especially useful for families with children or multi-generational households, as it gives members multiple entertainment and relaxation areas they aren't forced to share. Design your second living space as a room for watching television or as an accommodating children's playroom and enjoy many years of functional use.
Functional Work Areas
In the modern age, more and more adults are choosing the option to work from home, and as such, office spaces have become an incredibly popular addition to family homes. Finished basements provide a quiet area for home offices, with fewer distractions than the upstairs floor plan. You even have the option of adding an additional bathroom or kitchenette to the space, creating a fully functional working area that can provide a welcome balance to your work-from-home lifestyle.
Social Meet-Up Spots
When you host a social get-together, where do your guests tend to gather? If your upstairs living room or kitchen isn't spacious enough for the social aspect of your life, basements provide an excellent option for hosting. Create a customized bar, themed gaming room, or home movie theater, and make your home into a lively spot that will impress your guests and make social meet-ups more enjoyable for all.
Quality Basement Refinishing In Rochester Hills
No matter what design style or purpose you decide to create in your finished basement, Majestic Home Solutions is the Rochester Hills remodeling contractor to call. We offer our basement finishing services through a transparent, convenient, and enjoyable process and always strive to achieve complete customer satisfaction. Call our team today to learn more about your basement finishing options!
FOR ALL YOUR HOME REMODELING NEEDS

CONTACT THE REMODELING CONTRACTOR THAT WILL WORK WITH YOU